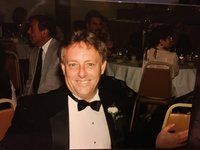 Louis A. DePaul
Lou was a life-long resident of the Norristown area and attended St. Francis of Assisi Church.
Lou was the owner of the former Jack's Tavern of Conshohocken and later worked at Fante's Kitchen Shop and as a bus driver for First Student and Balco.
He enjoyed bowling at Facenda Whittaker Lanes.
Lou was an avid Eagles fan and has been a season ticket holder since 1963.